HEJS completes orders both the individual designs as well as catalogue products. We are flexible In the scope of adjusting the product to the unique specification of the customer.
On every stage our superior objective is the safisfaction of our customers. Find out how does the cooperation with us look like.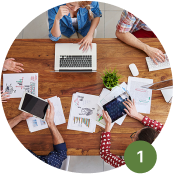 WE SEARCH FOR THE TOP QUALITY MATERIALS FROM APPROVED SUPPLIERS.
The resources we use in the production process must be durable, that is why we purchase materials that allow us manufacture products for years.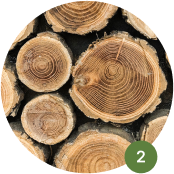 THE DELIVERED TO THE WAREHOUSE ESOURCES ARE UNDERGONE A CAREFUL SELECTION PROCESS.
We eliminate those batches that do not meet the quality requirements. Moreover, we segregate materials depending on the usage so that each was used in the best possible manner.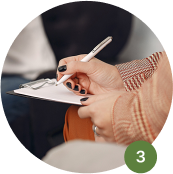 WE ACCEPT ORDERS OF CUSTOMERS AND HELP TO CHOOSE THE BEST SOLUTIONS.
Our advisors take efforts to deeply understand your needs and offer such solutions that in the highest possible degree will meet your expectations.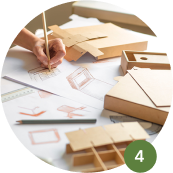 WE MAKE PROJECTS OF OUR PRODUCTS TAKING INTO CONSIDERATIO THE INDIVIDUAL NEEDS.
You can choose our catalogue products manufactured with the care of attractive design and ergonomics but if you only want we are able to adjust each our product to your own idea.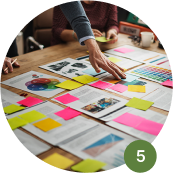 WE PLAN OUR PRODUCTION TO PROVIDE THE HIGHEST EFFICIENCY.
Well-planned production let us optimize the usage of all resources and manage the time in such a manner so as to guarantee the realization of orders in due time.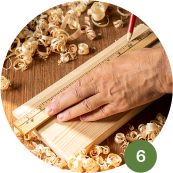 WE EXECUTE ORDERS.
The craftsmen manually manufacture the willow products according to your project as well as assembly wooden products that undergo mechanical processing in our joiner's workshop.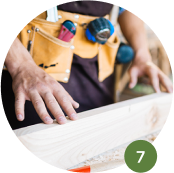 WE UNDERTAKE A QUALITY CHECK OF THE PRODUCTS.
The satisfaction and trust of our customers is the matter of the highest importance to us, that is why we carefully check each batch of production in order to eliminate defects and faulty specimen.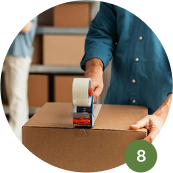 WE CAREFULLY PACKAND PROTECT OUR PRODUCTS.
We care that the ordered goods will be delivered complete and without problems that is why we carefully pack the goods to protect them from damage.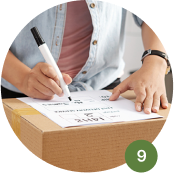 WE SEND GOODS TO THE CUSTOMER
We cooperate with reliable shipping companies that deliver ordered good fast and efficiently in the country and worldwide.